Create key cards, handle room needs, and manage your hotel on our all-in-one computer. Our hotel POS systems are perfect for any-size hotel. From small lodges to grand resorts—we've got you covered. Your entire staff will be able to quickly and easily master this simple operating system. The system also allows for efficient and painless guest check-in and checkout. The Elite II is here to put an end to simple mistakes and angry customers. Shop our selection below to provide your business with the most up-to- date and efficient hotel POS system today!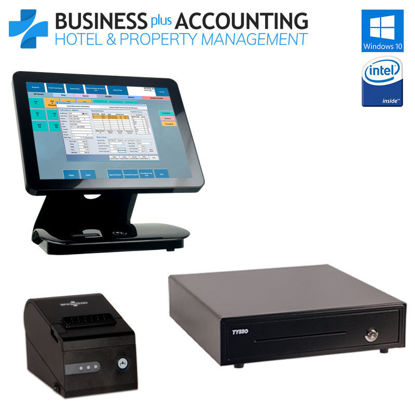 Our Premier Hotel POS system is an All-In-One Point of Sale computer. Featuring a fast quad core Intel CPU and SSD drive, the Premier POS is a great option.
Please configure your Point of Sale system below.
Used Single Station Hotel Point of Sale System consisting of the following...